Thank you for submitting the contact form.
149 Barton Road, Stretford, Manchester M32 8DN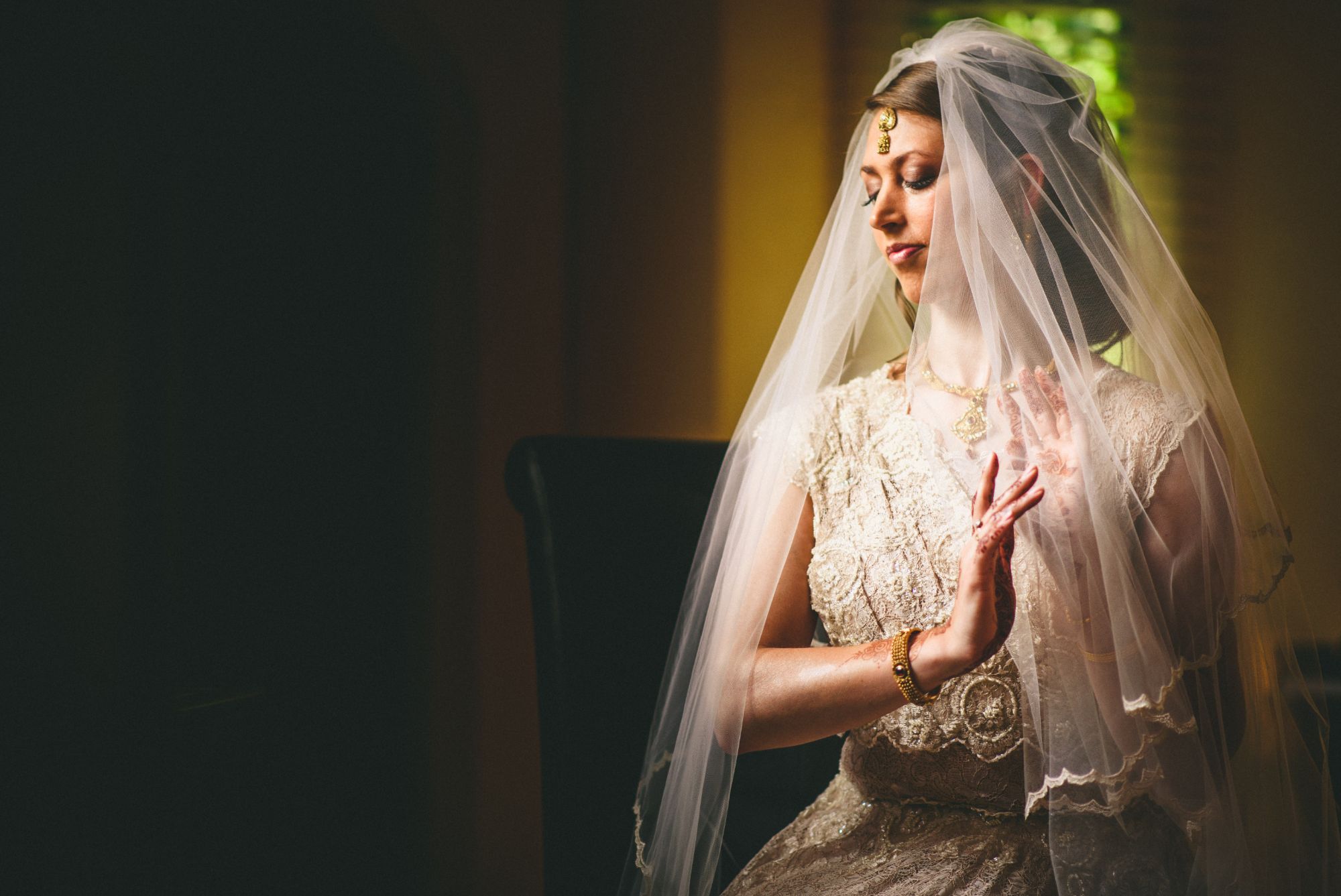 "Thanks for everything. Everyone said the dress was stunning and a beautiful blend of cultures"
Rachel knew that a bespoke wedding gown was perfect her big day at Peckforton Castle. She wanted a champagne coloured bridal gown with an element of her husband to be's Asian heritage.
We used a soft lace in the champagne colour requested, which had a beautiful beaded edge trimwhich took inspiration from beautiful sari's. Rachel chose a separate top and skirt so it would have a Bollywood look - which made the dress so easy to move around and dance in!
Finally, we used a fine scalloped trim to edge her cathedral length veil, which was also in a champage colour. Rachel's wedding gown was both tunning and unique!