A Perfectly Boho Bridal Dress - Hollie and Ade
Hollie initially contacted me by email to ask for a custom made floaty bohemian wedding dress and was hoping to have part of her Mum's wedding dress incorporated into it if possible.
Of course I was delighted to step up to the challenge and invited Hollie in for an initial design consultation at our Manchester studio. I always love the idea of slow fashion and try to make our designs sustainable if possible!
Hollie showed me a collection of inspiration images of floaty boho bridal style dresses in chiffon and really liked wedding dresses with sleeves.
As Hollie's Mum's wedding dress was from 1981, the fabric had changed colour and was more of a yellow gold rather than a champagne that Hollie preferred, so I suggested we use it as a lining for her new bespoke boho bridal design. That way it was an integral part and we felt it was so special to have it there as a secret layer on her big day but with a fresh new look over the top which symbolised newness in more ways than one!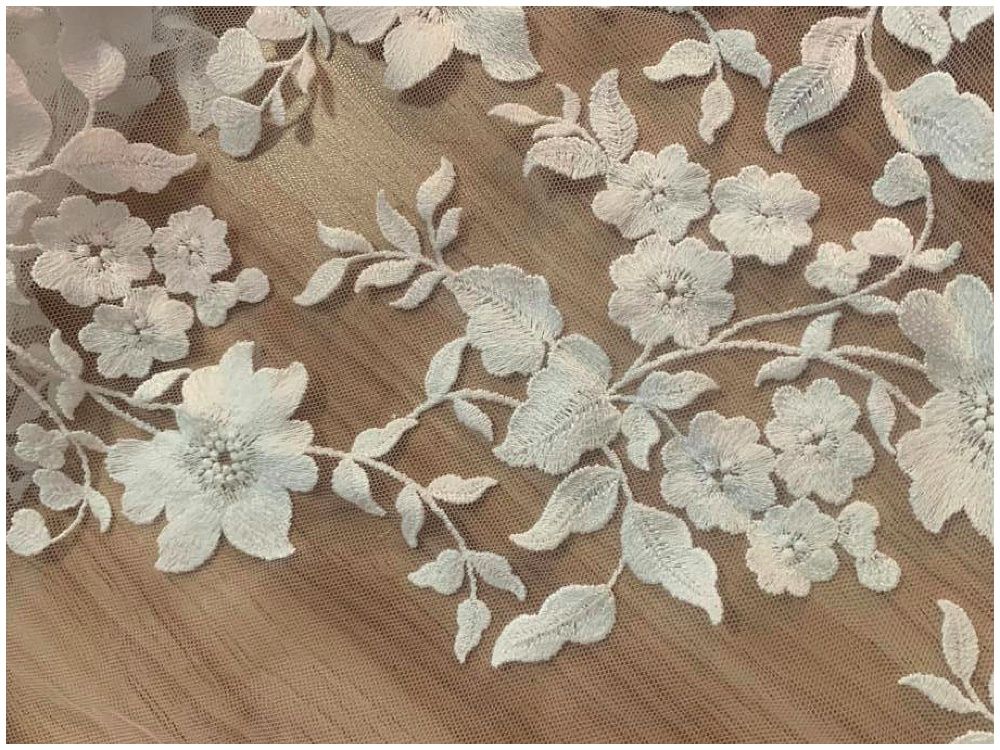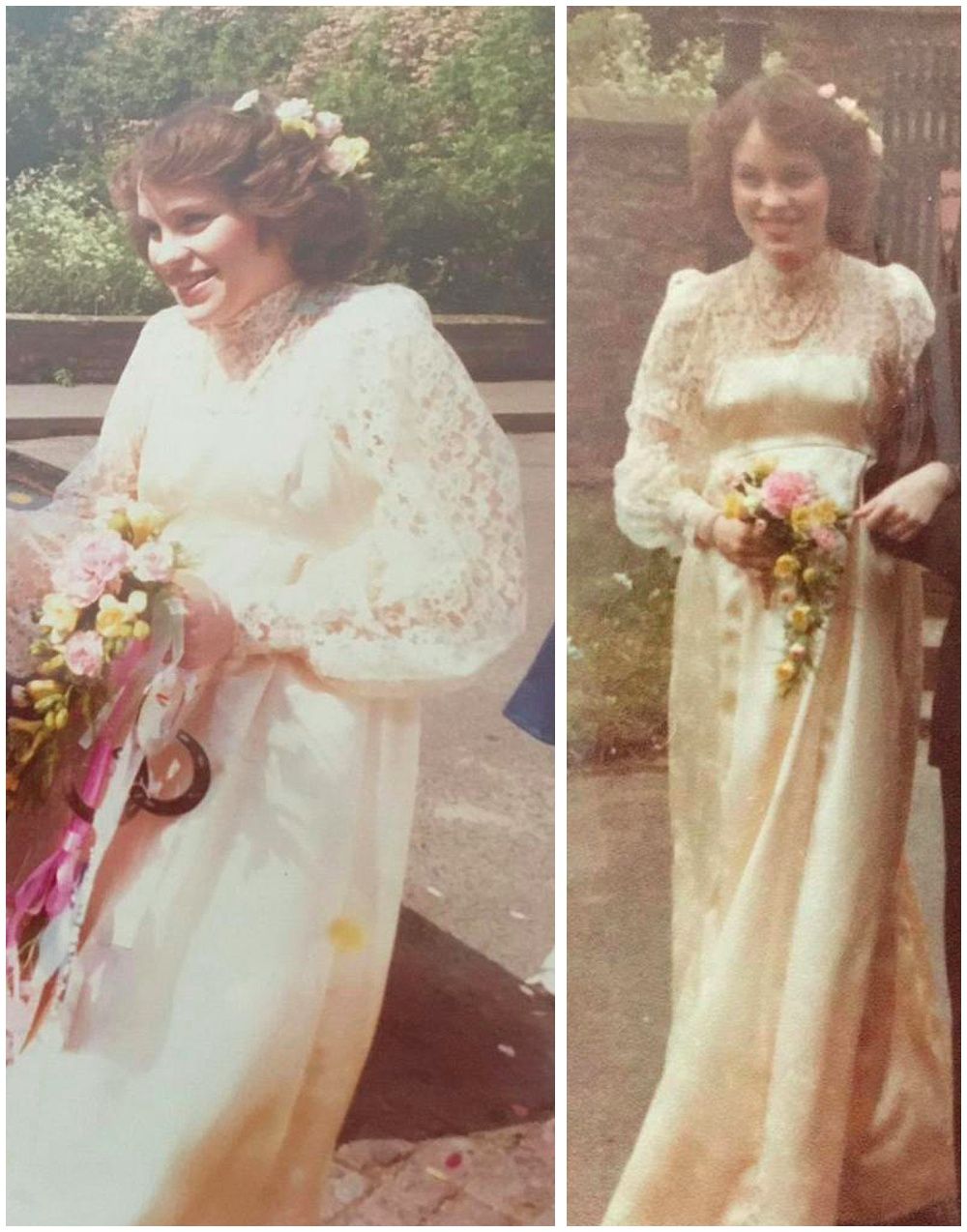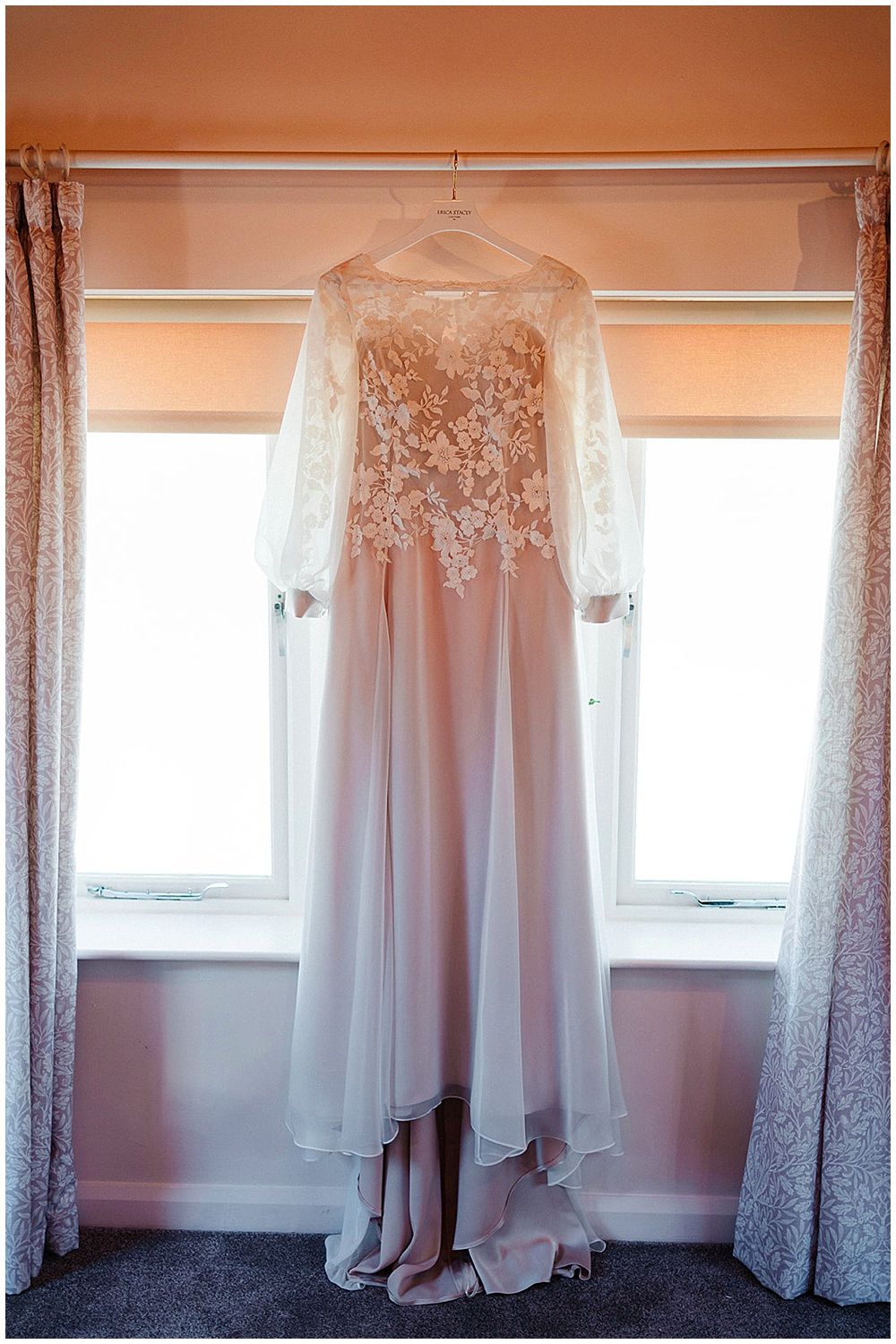 We created a bespoke pale champagne crepe back satin strapless dress, lined with her Mum's 1981 wedding dress with an ivory chiffon over dress. They were worn together on the day to look like a complete dress.
The over dress bodice was made from an ivory floral embroidery and the skirt made from soft ivory chiffon. The floral lace trailed down to hip level to merge the bodice and skirt. I absolutely loved designing the sleeves! They were fitted lace long sleeves with a chiffon balloon over layer with fitted champagne crepe and chiffon cuffs. The over dress fastened with chiffon loops and ivory satin covered buttons from nape to hip level. The perfect boho bridal look!
"As I always try to make our wedding dresses sustainable, it is lovely to know that Hollie can wear the over dress again for future special occasions"
Leave a comment on this post
Thank you for for the comment. It will be published once approved.