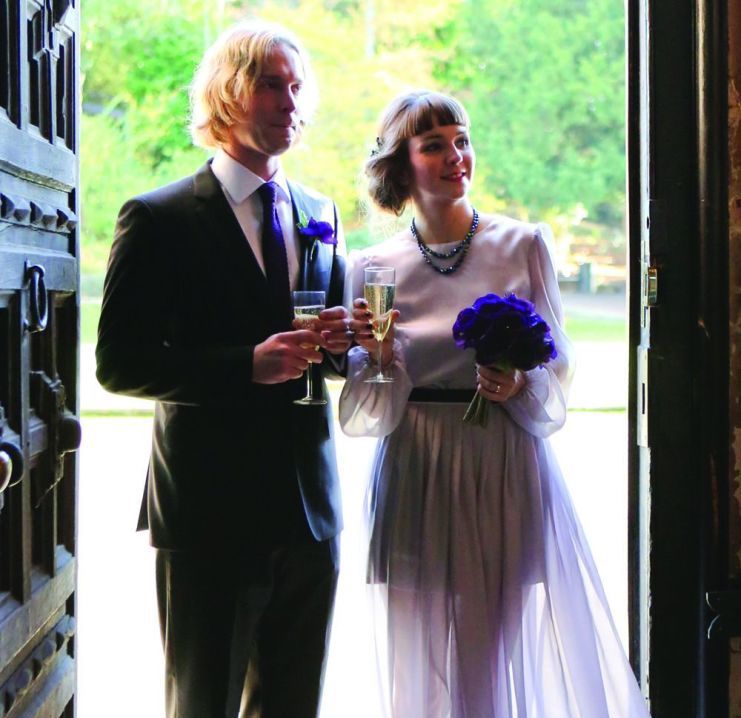 My dress was a bespoke creation by Erica Stacey Bridalwear. Erica and her team created a dress which was exactly as I imagined and more, with great suggestions on fabrics and shape. I wanted something that was quite 'me' and I prefer a 60's or 70's silhouette with quite minimal detailing; so we ended up with a mini dress with a deep cut out back in silver with chiffon bell sleeves and a chiffon pleated overskirt.....Later on in the evening I took the overskirt off and got my favourite thick black tights on to have a whole new look for the last few hours of the wedding!
Anna Carlyle,
Shrewsbury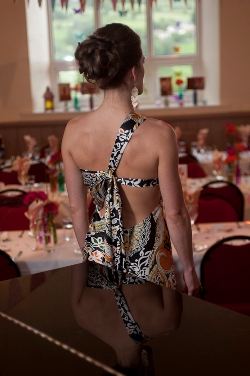 Thank you for making me such a beautiful dress. It's been a pleasure working with you. Good luck with your new business; with you being super talented I'm sure you'll do very well! Love Becky x
Becky McGovern,
Manchester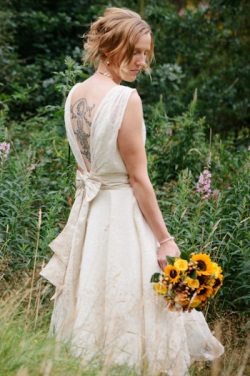 I wanted a unique and special dress and that's what I got. The dress set the theme for the wedding; I wanted it to make my back tattoo look really special. The whole process of working with Erica was completely stress free, and fun......a special experience that helped make my wedding day perfect.
Heather Brookes,
Manchester



As if choosing the most important dress of your life wasn't stressfull enough I'm large busted so I completely freaked out! Erica made me feel at ease right from the start, listened to all my wedding dress fantasies as well as my body worries and combined them to make my perfect gown. I felt perfect all day and best of all no one else will ever have one like it. My only issue is that I wish I could wear it every day!!

Nichola Leech,
Bath
Erica brought a touch of magic to our wedding day by turning disaster into triumph with creative alterations to my badly fitting original wedding dress and also by designing a stunning simple evening gown to compliment the Deco style I had chsen for my look. My nerves were soothed by the friendly and professional service and the bespoke dresses were a joy to wear. A big heartfelt thankyou!
Deborah Faulkener,
Chorlton, Manchester
The whole process from start to finish was an absolute pleasure. It was the first time I had experienced having a dress made and although I had lots of ideas of my own I was a little nervous as to how it would turn out. I needn't have worried, Erica completely understood what I was looking for and she even suggested some other design features that I hadn't considered. I was so happy with the resulting dress and have recommended her to all my friends and family.
Sharon,
Liverpool