The Great Gatsby
Posted on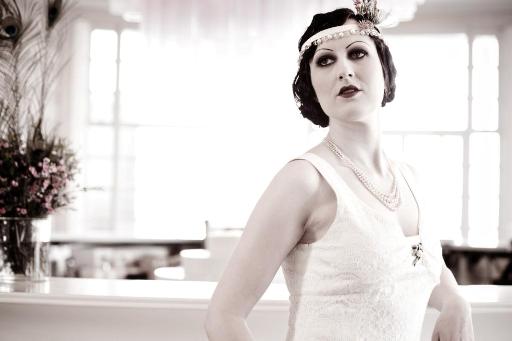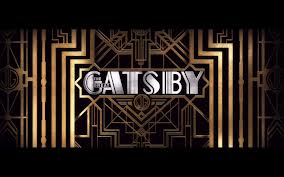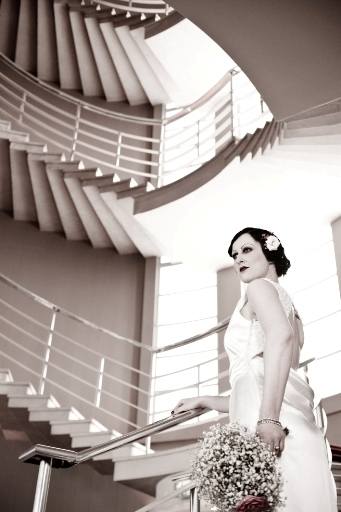 The new Great Gatsby movie opens in UK cinema's on May 10th and we couldn't resist the temptation to post some images to celebrate the occassion. We could pretend that we are trying to make a meaningful comparison between the roaring twenties and how after a time of great hardship following world war one America enjoyed a prosperous recovery; and that maybe we will enjoy such an economic recovery in the next year or 2 ................ but the fact is we just love beautiful dresses!
The original novel was written by F. Scott Fitzgerald and took 3 years to complete finally being published in 1925. There have been several screen versions of The Great Gatsby with the most famous (until now) being scripted by Francis Ford Coppola in 1974. It starred Mia Farrow as Daisy and Robert Redford as Jay Gatsby; hopefully the new film starring Leonardo DiCaprio, Carey Mulligan and Tobey Maguire (yes spiderman) will live just as long in the memory.
Enjoy a nostalgic look at some iconic images of the era; we have shamelessly added some stunning shots of the shoot we did last year at Morecambe's fabulous art deco hotel, The Midland. The shoot took place on the first Monday in March 2012 and the temperature on the beach was 21 degrees celsius, what a difference a year makes...................roll on Summer! Special thanks to Jenny and Keith from McAvoy Photography, Ade from Verdure florists, Hayley the model and Jeni Morris the make up artist.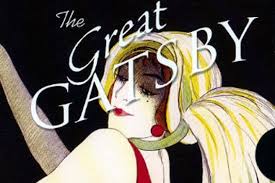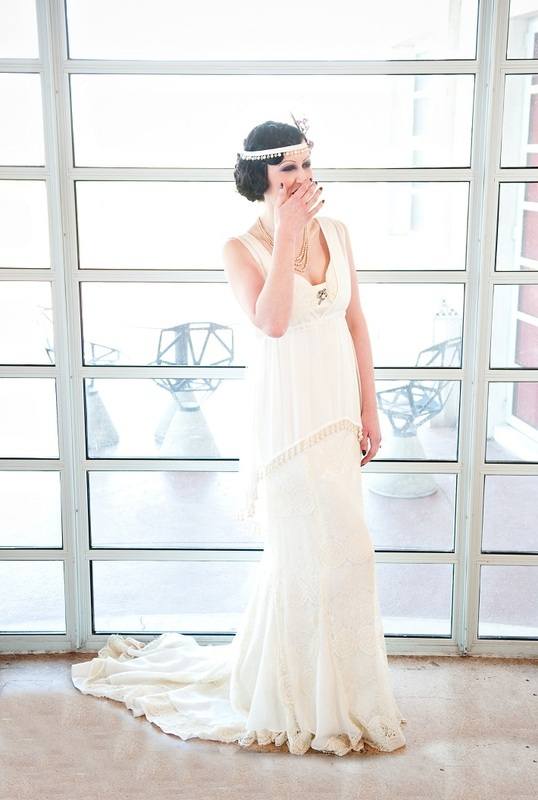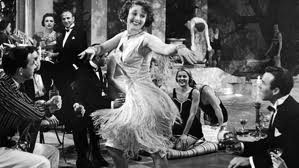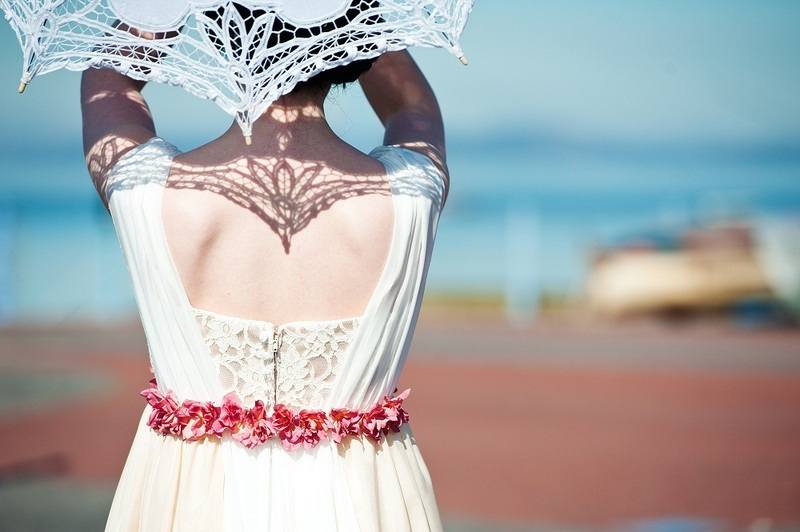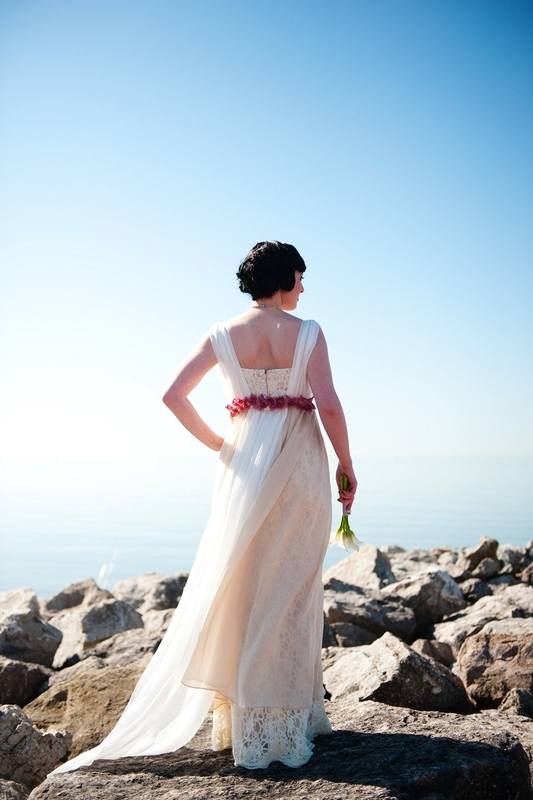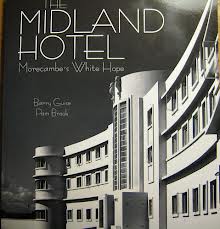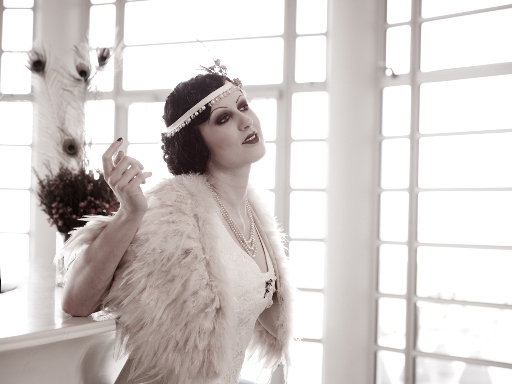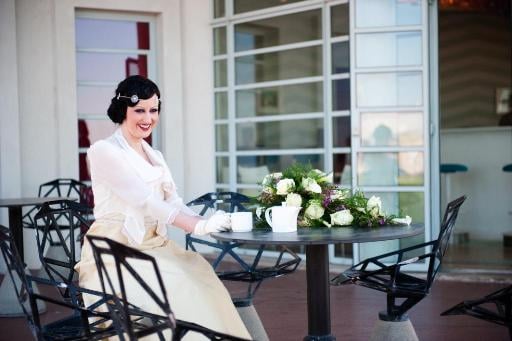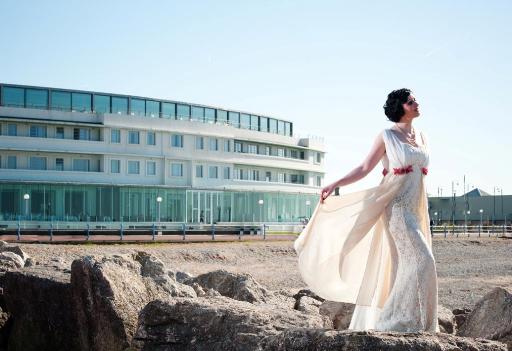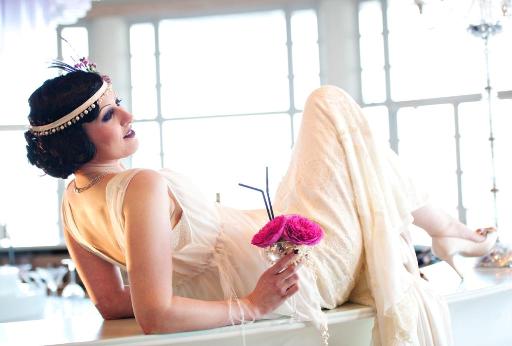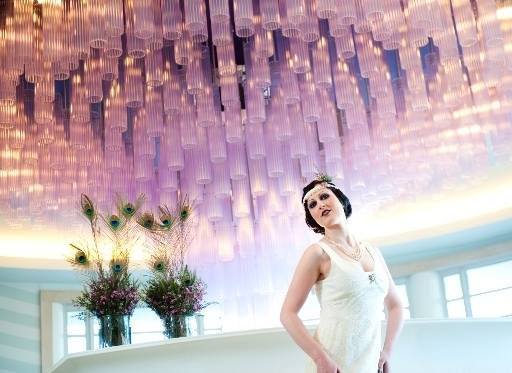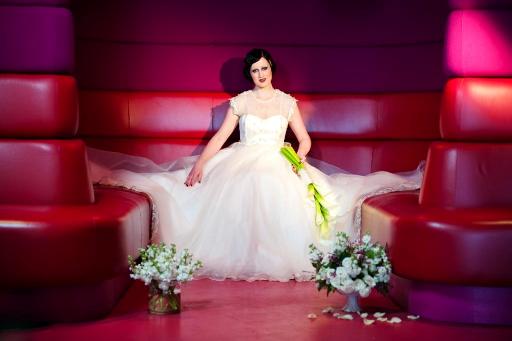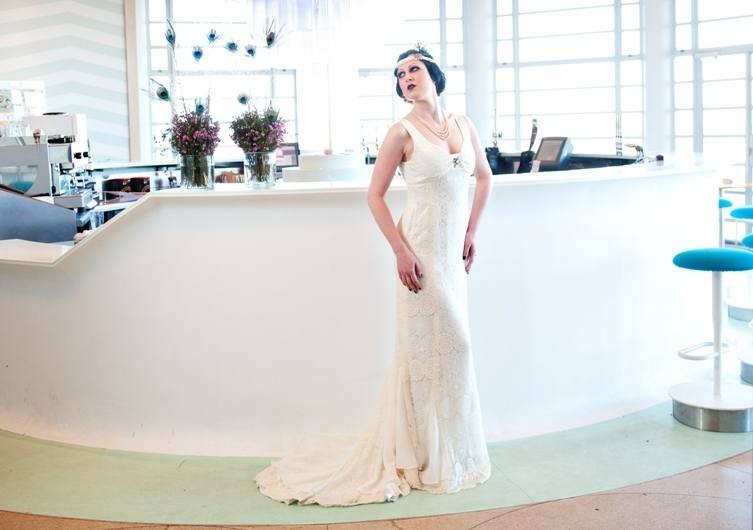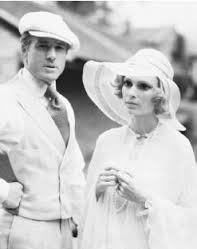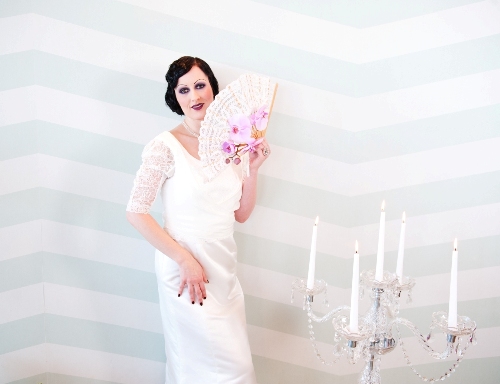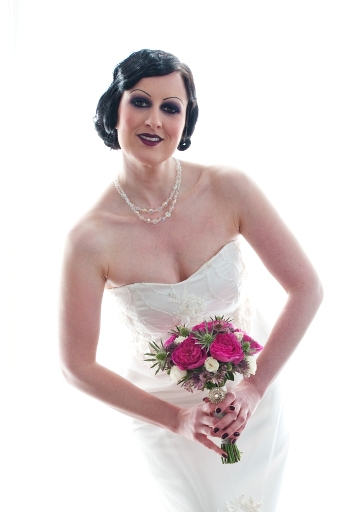 Now that you have a taste for looking at movie star complexions here is a picture of our Hollywood hopefuls who took part in the shoot........................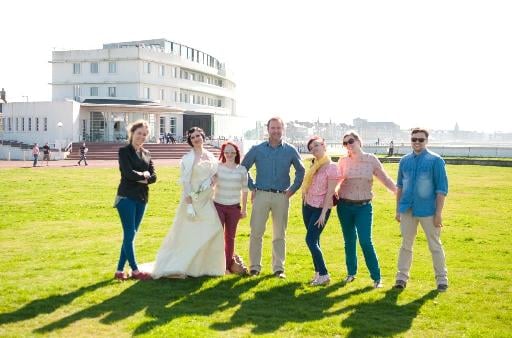 Bethany,Hayley, Jeni, Terry, Jenny, Erica and Ade
KUDOS BRIDAL.... If you really fancy a treat book an appointment in our Scottish stockist Kudos. Michelle Scott and Jackie Kelso are absolutely lovely. They have recently had editorial pieces in Best Scottish Weddings and have also featured in Scottish Woman, Edinburgh's i-on magazine and Scottish Field magazine. You can find them at 66 Morningside Road, Edinburgh EH10 4BZ or if you are in Dunfermline look them up at 21-23 James Street Dunfermline KY12 7QE